Often times owners take their family homes and put them up for rent. They then move to other locations and seek to manage those properties from great distances. This is something that is done quite often and can be done very successfully. You will find that if you have good tenants that are responsible and clean you will generally have no problems and the rental relationship can last for many years. It is very important to do  tenant screening on all of your prospective tenants.
However, this does not always work out. We recently took on a job where the owner had been living in Orlando and had him and his wife's starter home rented out in the Lauderdale area. After, a couple of years the tenant moved out and turned over the apartment to one of the tenants relatives. This was obviously done without the approval of the owner of the home. Needless to say the relative, who at this point is now a squatter, was not paying any rent. The owner then came down to find this person living in the home. He then had to go through a lengthy eviction process. The sheriff successfully removed the squatter but he began to return to get into the home.
ECS was called to remove all the furniture, junk and trash. But this story takes an unusual turn. During the inspection of the home I went from room to room to access the work to be done. Finally, I came to one of the doors in the home that was shut. Something told me to open the door slowly, which I did. In the process, I heard something moving in the room. I then quickly shut the door with concern for my safety. I then had to go around the side of the house to look in the room to see what was in the home.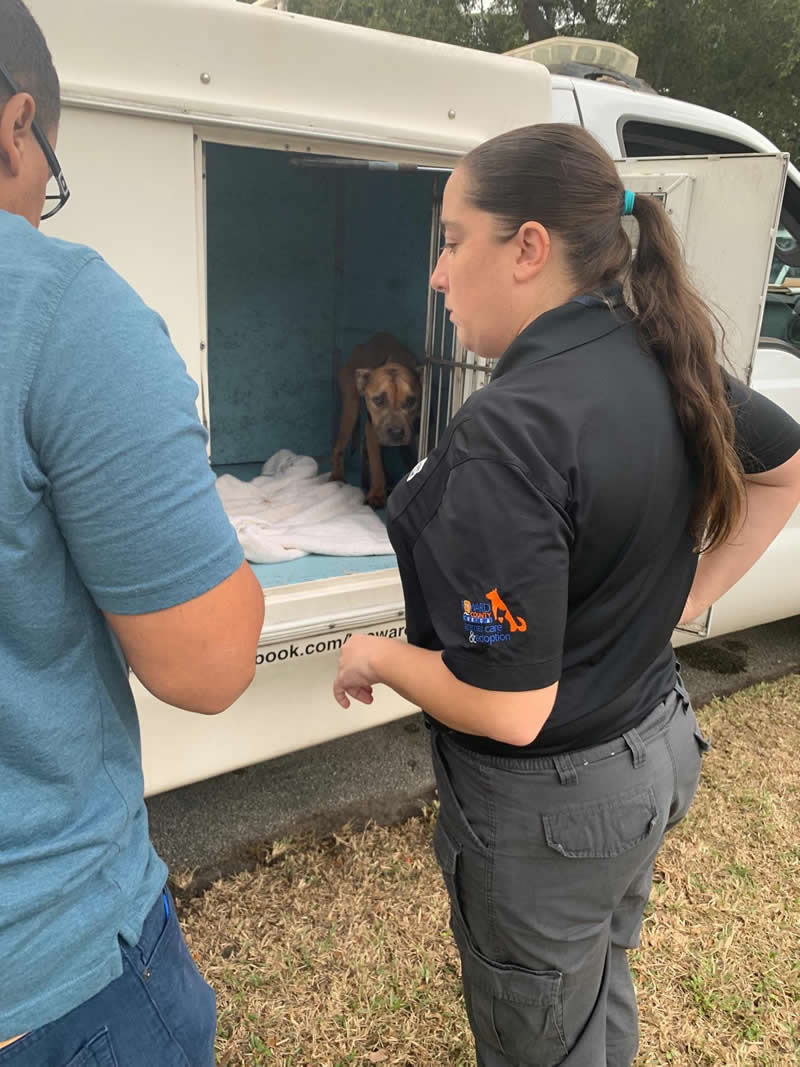 What I found was a poor dog that was near dead. He was starving and had been left locked in the home for almost a couple of weeks with no food or drink. The dog shaking with fear and too weak to bark. We immediately called animal control and they came out and retrieved the dog. In addition, we were told that they would seek to press charges against the squatter for animal cruelty.
ECS is your professional Property Cleanout Services company ready to assist you in getting your property ready to be rented.
TAG: Property Cleanout Services Kendall | Property Cleanout Services Pinecrest | Property Cleanout Services Hallandale Beach