Steps to Clean a Hoarder's Home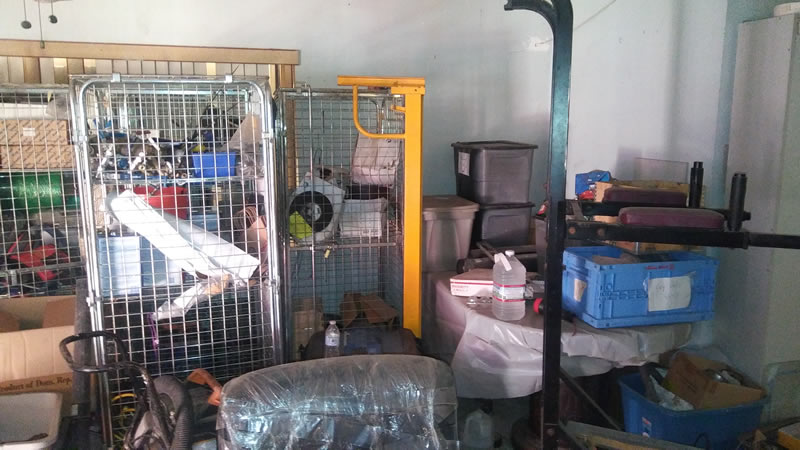 It is easy to get overwhelmed at the prospect of cleaning up a hoarder's home. As anyone who has seen shows about hoarders or photos of such homes can attest, the seemingly endless piles of things can make any person tasked with the cleaning feel out of sorts.
There is no easy way around this- it will take a lot of effort and you should expect to feel a roller coaster of emotions as well because amidst the piles of rubbish, you will most likely run across some items of true significance to the hoarder-this is especially true of the hoarder in question happens to be a friend or relative of yours.
ASSESS THE SITUATION
This is a holistic process that will have you assessing the hoarder and addressing their situation as well as alleviating their anxieties. Bear in mind that these people hold on to their bounty as a sort of security blanket so you need to gain their trust to gain their participation. There are also special programs designed for hoarders if they prove a bit more difficult to deal with.
HAVE A CLEAN-UP STRATEGY
The most important thing to remember during this step is to make sure you are safe. Prepare goggles, masks, and gloves to protect you from mould, dust, broken glass etc. Having a flashlight, first-aid kit, and insect repellent spray is also highly recommended so you really get into every nook and cranny and are ready to deal with any creepy crawlies. It is also really important that you have a first-aid kit in case things don't go as planned and you don't want to be side-lined because you failed to prepare for injuries.
Of course, there are also some hoarding cleaning services that can be contacted if all this is too much.
PREPARE SUPPLIES
You already have your personal protective equipment now it's time to prepare other supplies and these include large cardboard boxes, heavy duty rubbish bags, buckets, cleaning agents, disinfectant, mops, sponges, wet wipes, step ladders, shoves, wheel-barrows etc. It may seem like overkill during the planning stage but trust that you will need all the cleaning supplies you can get.
SORT ITEMS
Moving belongings out of the house means moving them onto something. Find a place where you can temporarily store the hoarder's belongings. In an ideal world, you will have amazing weather and can make use of uncovered, outdoor space for this but if it rains, you will need to find a covered area.
Also note here that entrances and exits to and from the house are likely to be blocked but it is crucial that you clear these in case a fire breaks out and you need to make a quick exit.
CLEAN AND RESTORE SPACES
Be warned that most hoarders will not have the most hygienic and sanitized spaces, and this is especially true for bathrooms and kitchens. If you have to choose a room to clean first, do the bathroom so you can then access clean water from the taps and this room will most likely not have any valuables so everything can be cleared out and put straight into the rubbish. The next best room is the kitchen so you can get rid of all the expired food which breed bacteria, mould, and are none too pleasant on the nose. From there, you can move on to cleaning other rooms in the house and sort out items to keep and those to be thrown away.
ECS is the primary company for clean out services in pompano and south florida. Visit our website for more information or call today to find out more
At ECS we can do a little or we can do a lot.
TAG: Property Cleanout Services Kendall | Property Cleanout Services Pinecrest | Property Cleanout Services Hallandale Beach