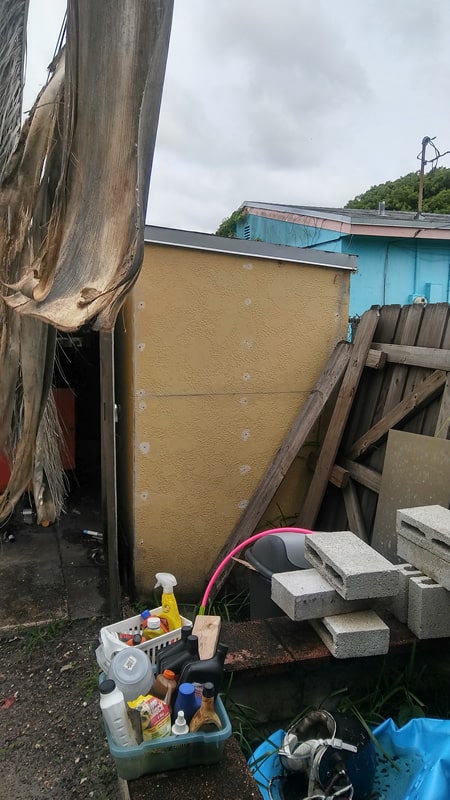 Often times when you are doing a property cleanout with the idea that you are going to sell the property you will need to remove 1 or 2 illegal additions. I have seen one home with 4 illegal additions, Wow! This will require a needed hard hat and some good demolition work. ECS can handle these types of jobs only when the structure is of a frame construction. Anytime you are looking at concrete block and fortified beams we are not the company for that and you may need a structural engineer to assist. Give us a call and we can give you a FREE evaluation for your particular situation.
This project located in Miramar Florida was a illegal addition, a hoarder environment and trash / junk removal job.
Estate Cleanup Services is the premier Property Cleanout Services to assist you in getting your property ready to be sold.
TAG: Property Cleanout Services Kendall | Property Cleanout Services Pinecrest | Property Cleanout Services Hallendale Beach